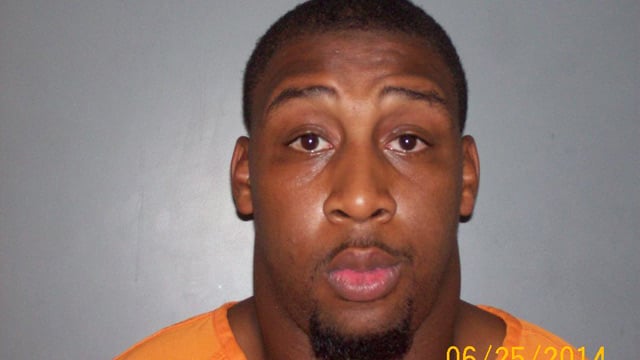 Mugshot of Sam Montgomery from his June arrest. (Source: Laurens Co. Detention Center)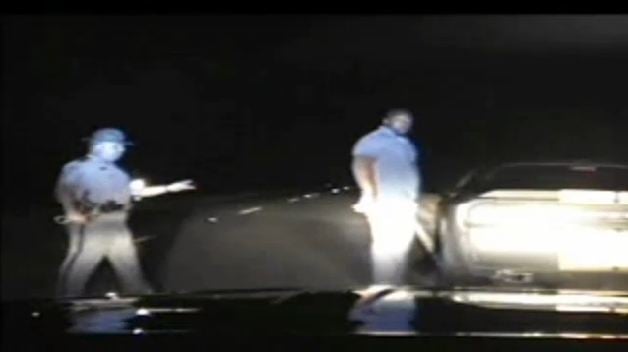 Dashcam video showed Montgomery arrested.
LAURENS, SC (FOX Carolina) -
A judge accepted the not guilty plea of the NFL player who was arrested for speeding in the Upstate.
Sam Montgomery was stopped on Highway 72 three miles west of Clinton just after midnight on June 26 going 89 mph in a 55 mph-zone, according to a spokesperson for the Highway Patrol.
The officer who pulled him over arrested him, which troopers said is allowed under South Carolina laws for speeding.

Montgomery, who is a defensive end for the Cincinnati Bengals, went before a magistrate on the speeding charge in Laurens County on Wednesday morning.
The state requested a continuance due to the trooper who arrested Montgomery being suspended. The magistrate denied the motion and they were unable to present their case.
Magistrate Paul Lyles accepted Montgomery's plea of not guilty through his attorney.
The trooper who arrested Montgomery, L. Cpl. R.S. Salter was suspended without pay on June 26 pending the outcome of an investigation, a SCDPS spokesperson said.

The state has 30 days to appeal Montgomery's case.
Copyright 2014 FOX Carolina (Meredith Corporation). All rights reserved.