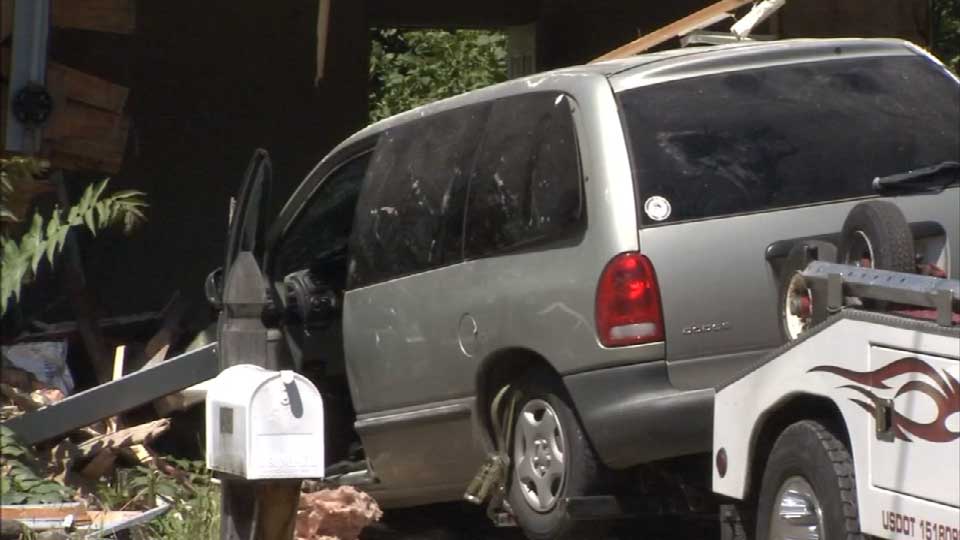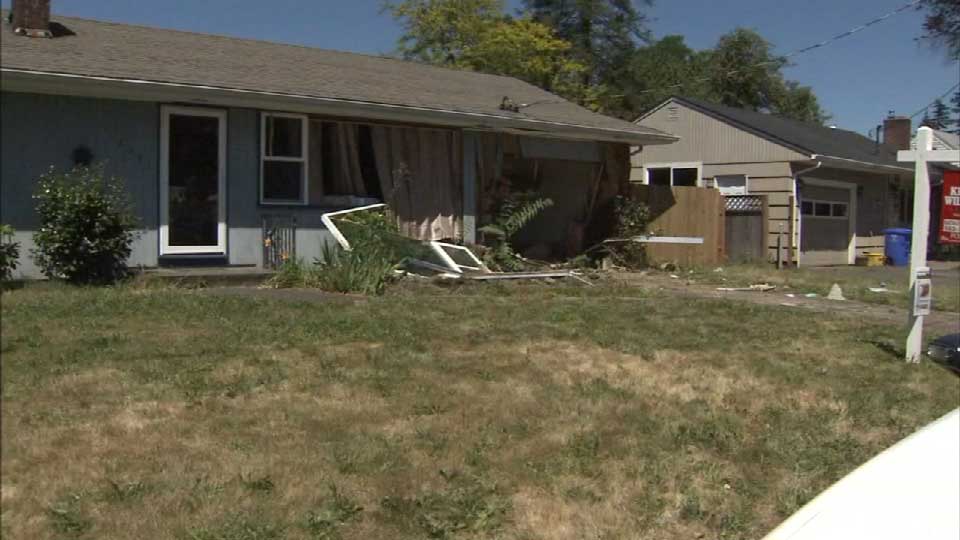 PORTLAND, OR (KPTV) -
A man ended up in the hospital after he drove his minivan through the wall of a home in Southeast Portland Thursday.
Neighbors said they heard a car speeding down Southeast 121st near Grant Street around 2 p.m. with no sign that the driver was using the brakes. Then it slammed into the garage of the home.
"I thought it was a natural gas explosion with the way the windows and the garage had been blown out, and after I came over and found a car in there, [I] went over there and started digging for the guy to get out," Guy Harding said. "He was coherent and breathing, but I couldn't get him out because the doors were all jammed up and stuff."
Firefighters arrived and pulled the man out of the van. He was the only person in the car.
The driver's wife said her husband takes blood pressure medication and she thought he might have had some kind of medical episode.
There wasn't anybody inside the home when the van crashed into it. The homeowner said most of the damage seems to be confined to the garage, but a living room wall was damaged as well.
Copyright 2014 KPTV-KPDX Broadcasting Corporation. All rights reserved.