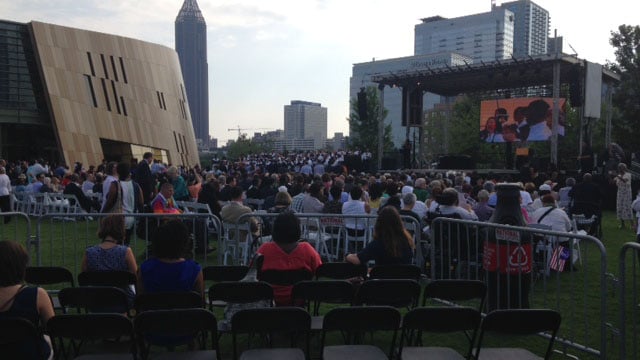 ATLANTA (CBS46) -
Visitors to downtown Atlanta have one more attraction to see. The Center for National and Human Rights opened to the public Monday near the World of Coca-Cola and Georgia Aquarium.
The center's creators describe it as a connector between past and present. It shares stories of America's civil rights history and the global human rights movements. The center's directors said visitors will be immersed in the civil rights movement through light, sound, images and the written word.
The center features four exhibitions, including a continually rotating gallery of items from The Morehouse College Martin Luther King, Jr. Collection, where visitors can view the personal papers and items of King. The Center will also provide designated event spaces and educational programs.
The opening ceremony kicked off 10 a.m. The museum will open to the public at noon.
Click here for more information.
Copyright 2014 WGCL-TV (Meredith Corporation). All rights reserved.