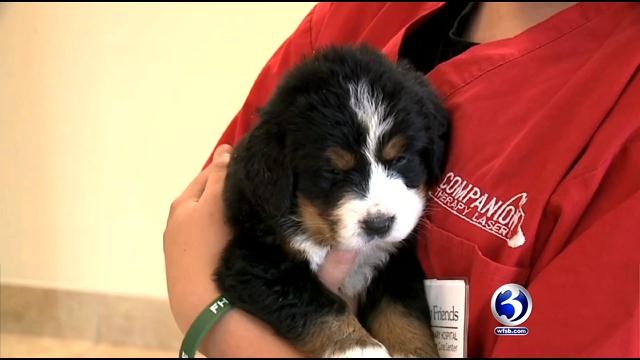 (CNN photo)
HARTFORD, CT (WFSB) -
Dog lovers were being told to "chill" after a story about ice cubs potentially being deadly went viral.
An article circulated online that told the tale of a dog that almost died after being given some ice water.
Readers said it looked to be filled with legitimate information, like ice water can cause a dog to bloat, which in turn, can be deadly.
However, some veterinarians said not so fast.
"Just consuming cold water or ice cubes in moderation will not cause bloat," said Randall Carpenter, DVM Family Friends Veterinary Hospital. "So, consumption of ice cubes and water when the weather is hot is a good thing."
This was not the first time the story scared pet owners.
Vets said they remember a similar post that stirred controversy in 2007.
Copyright 2014 WFSB (Meredith Corporation). All rights reserved.