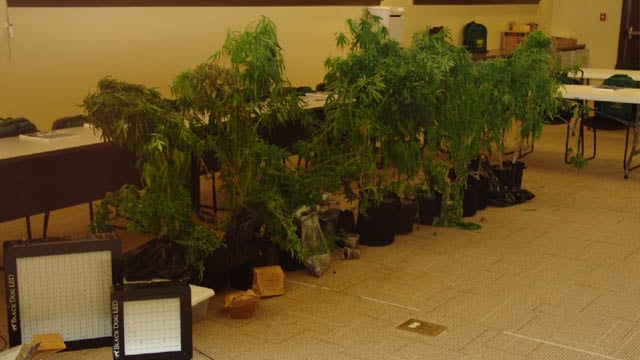 ATLANTA (CBS46) -
On Friday, a man cited for indecent exposure suggested police in Peachtree City check out his YouTube channel.
The investigating officer did take a look at 29-year-old Zachary Peak's postings. What he said he saw was obviously a marijuana growing operation. The channel also clearly identified the home, the suspect and his mother.
After getting a search warrant, police found 33 marijuana plants in the home. They also found equipment used to cultivate the drug.
Peak was charged with manufacturing, distribution and possession of marijuana. He was taken to the Fayette County jail.
Copyright 2014 WGCL-TV (Meredith Corporation). All rights reserved.