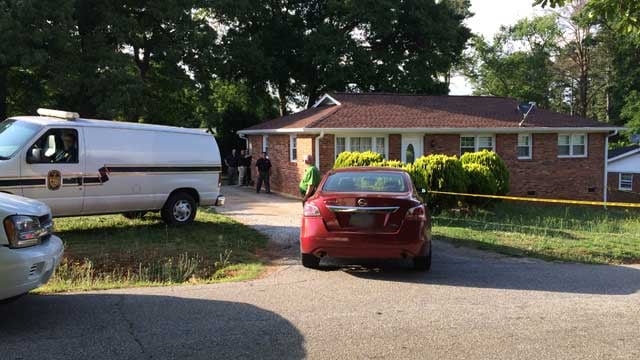 The home where the woman was found dead on Nix Circle. (May 23, 2014/FOX Carolina)
GREENVILLE, SC (FOX Carolina) -
Greenville County deputies are investigating a homicide after a woman was found dead in a home on Friday.
Master Deputy Johnathan Smith said at 3:45 p.m. they were called to a home on Nix Circle in Berea about a deceased woman found inside a home by a family member. The Greenville County Coroner has identified the victim as 25-year-old Jennifer Youngblood of Greenville.

Due to the trauma on the woman's body, investigators are treating it as a homicide, Smith said. The coroner will conduct an autopsy on Saturday to determine the woman's cause of death.
The Greenville County Sheriff's Office and the Greenville County Coroner's Office are still investigating.
Investigators ask anyone who may have information regarding this case to call Crime Stoppers at 864-23-CRIME.
Copyright 2014 FOX Carolina (Meredith Corporation). All rights reserved.