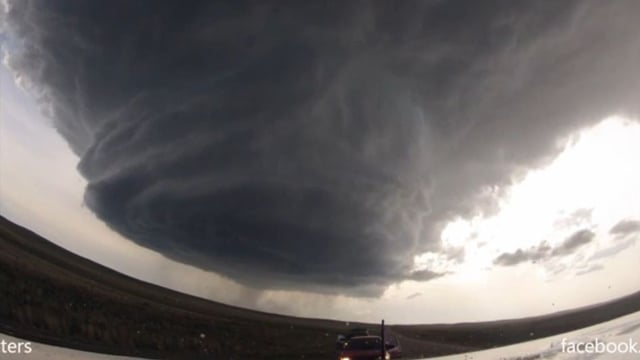 (Source: YouTube)
WRIGHT, WY (FOX CAROLINA) -
A developing supercell thunderstorm in eastern Wyoming was caught on camera by a stormchaser on Sunday.
The time-lapse video was filmed between Newcastle and Wright, WY, and posted on YouTube by the user BasehuntersChasing.

Supercell storms rotate and often form tornadoes. You can see the swirling of the clouds as the massive rotating storm develops.
Chief Meteorologist Kendra Kent says that we can definitely see thunderstorms like this in South Carolina, but they aren't usually as large and dramatic as this one.
Supercells form best when they can get out by themselves, so they can access all the heat and moisture surrounding them.
These storms usually move from southwest to northeast, and we closely monitor them for small scale rotation on radar, which usually means a tornado is coming down.
Copyright 2014 FOX Carolina (Meredith Corporation). All rights reserved.