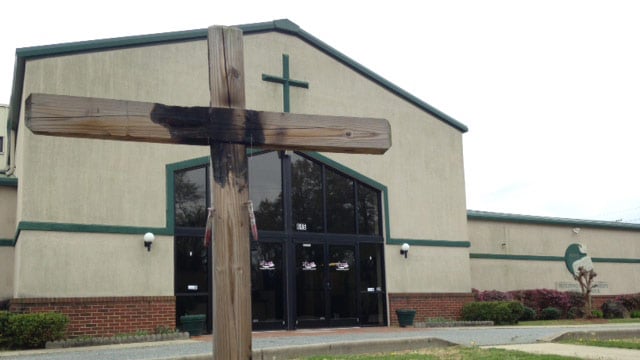 Deputies investigate burned cross at a Spartanburg church. (April 14, 2014/FOX Carolina)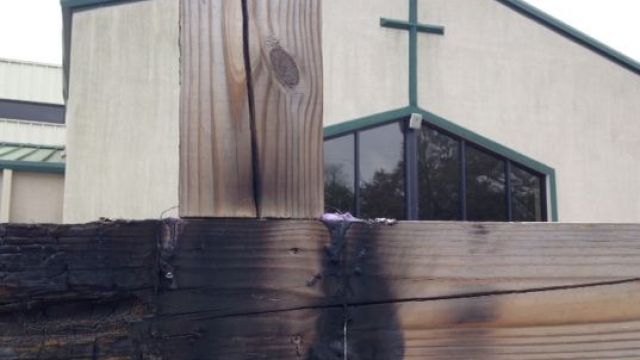 Deputies investigate burned cross at a Spartanburg church. (April 14, 2014/FOX Carolina)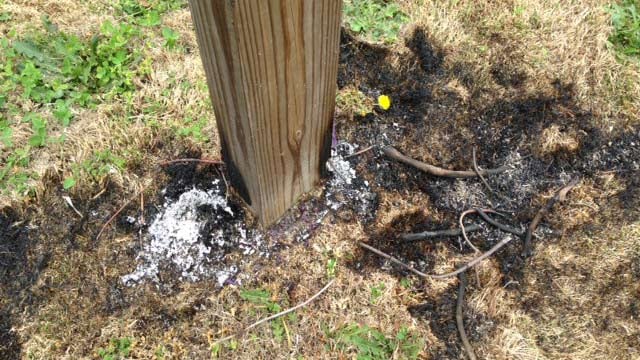 Deputies investigate burned cross at a Spartanburg church. (April 14, 2014/FOX Carolina)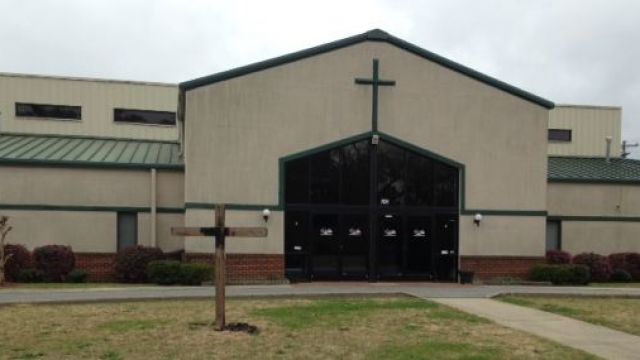 Deputies investigate burned cross at a Spartanburg church. (April 14, 2014/FOX Carolina)
SPARTANBURG, SC (FOX Carolina) -
Deputies with the Spartanburg County Sheriff's Office are investigating an arson case after a wooden crucifix was found burned outside a local church.
Deputies said they were called to the Saint Paul Missionary Baptist Church on Howard Gap Road on Saturday at about 10:30 a.m. after a deacon found the charred cross.
Pastor Walter Belton says the cross has been on the front lawn of the church for the past four years and was decorated for Easter.
"A symbol that Christ took the nails for us," Belton said, pointing to two large nails dangling from the cross. "And for Easter we drape it [cross] with a purple cloth and it also had a crown of thorns."
Belton believes whoever did this set fire to the cloth and thorn, but he said it appears the fire put itself out before the cross was destroyed.
"The first feeling was anger," Belton said. "But then you think someone who would do something like this you want to pray for because they are not where they need to be with God."
Belton said he has no idea who did this or why. The pastor said the church does have surveillance video and are looking over it hoping to get evidence to help deputies identify a suspect.
Deputies say they don't have any evidence to indicate this was a hate crime and say when an arrest is made charges of malicious property damage and arson may be filed.
In the meantime, Belton said the charred cross will stay in place and will be used to help spread the message of Easter's meaning.
"There are a lot of people who want to attack Christianity and have negative things to say," Belton said. "But regardless we will stand and right now, that burned cross is a symbol of our faith and belief in Jesus Christ."
Deputies are asking anyone with information to call CRIMESTOPPERS at 1-888-CRIME-SC.
Copyright 2014 FOX Carolina(Meredith Corporation). All rights reserved.