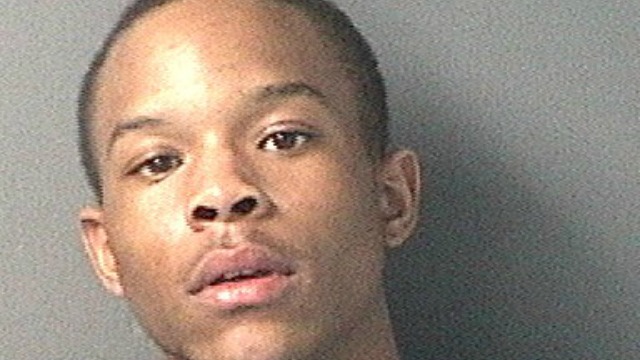 Mahiri Hanif, (Escambia County, FL, Jail)
PENSACOLA, FL (CBS46) -
An Atlanta man remains in an Escambia County, FL, jail Thursday morning after police caught him in the cockpit of plane at the Pensacola International Airport.
Pensacola police charged Mahiri Hanif, 20, with burglary and battery. He was arrested Tuesday after he climbed over a fence at the airport and boarded an unoccupied cargo plane.
The incident happened around 1:30 p.m. Hanif had gone inside the Pensacola airport attempting to enter the concourse through the exit lane, according to police. An officer spotted Hanif and told him he had to go through TSA checkpoint.
After Hanif left the area, he was spotted a short time later climbing over a barbed-wire fence. Once he crossed the barrier, he ran up the portable steps into the cargo plane. Officers arrived to find him sitting in the pilot's seat. Hanif told officers he wanted to fly to Atlanta to see his mother, but he did not have any money.
Police arrested the 20-year-old. He is bond is set at $7,500. His next court appearance is scheduled for April, according the jail log.

Copyright 2014 WGCL-TV (Meredith Corporation). All rights reserved.