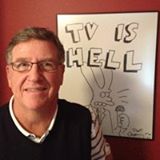 PORTLAND, OR (KPTV) -
A woman is suing well-known Portland radio personality Paul Linnman claiming "unwanted sexual touching."
Clear Channel Broadcasting is also named in the civil lawsuit.
The plaintiff claims Linnman groped, slapped and squeezed her buttocks, and also made several inappropriate and sexual comments while the two were co-workers in February of 2013.
The suit claims Linnman's conduct was threatening and constitutes "assault and battery." It states the woman had to seek medical treatment and suffered economic damages in the amount of $50,000. Court papers show she is also seeking $275,000 in "non-economic" damages.
In addition to his radio career, Linnman is known for a televised report in the '70s, when crews blew up a dead beached whale on the Oregon coast.
His attorney, Sharon Peters, issued a statement Wednesday morning. It says: "Anyone can claim anything in a civil lawsuit. Our legal system exists to determine the truth of those claims, and we look forward to the facts coming out in that process. In the meantime, Paul would like to thank everyone for the outpouring of support he's received."
Clear Channel also issued a statement saying they take the allegations seriously, but the company's policy is not to discuss employee matters or comment on threatened or pending litigation.
Copyright 2014 KPTV-KPDX Broadcasting Corporation. All rights reserved.