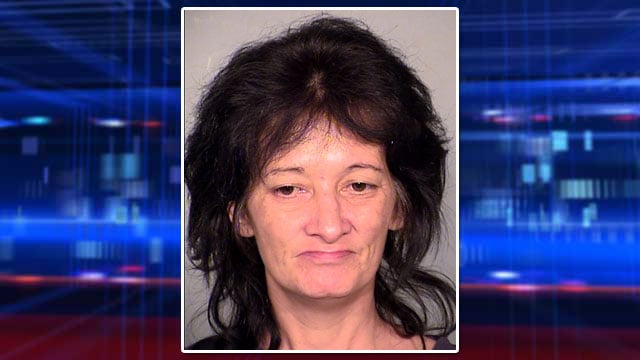 Brenda Smith (LVMPD)
LAS VEGAS (FOX5) -
Police said a 48-year-old woman smelled of alcohol when she knelt down to hug and kiss a 4-year-old boy she didn't know.
According to Las Vegas Metro police, Brenda Smith was arrested on Feb. 22 at an apartment complex in the 3900 block of Swenson Street. Officers responded to the area following a call of child molestation, according to documents.
In an arrest report, the boy's father found a woman identified as Smith crouched down to the child and giving him kisses on the lips. The father said the boy and his cousin were playing in front of the family's apartment at the time.

When the father came out to confront the woman, he said the woman stated they were family.
The father ordered Smith to leave before calling police.
Police said an officer caught up with Smith a short time later in front of the apartment complex. When asked about the incident, Smith admitted to giving the boy a hug and a "peck on his cheek", according to documents.
"[I] loved children, loved them," police stated Smith as saying in the report.
Smith was booked into Clark County Detention Center on a count of first offense open and gross lewdness. Police did not say whether Smith was a resident at the complex.
Copyright 2014 KVVU (KVVU Broadcasting Corporation). All rights reserved.