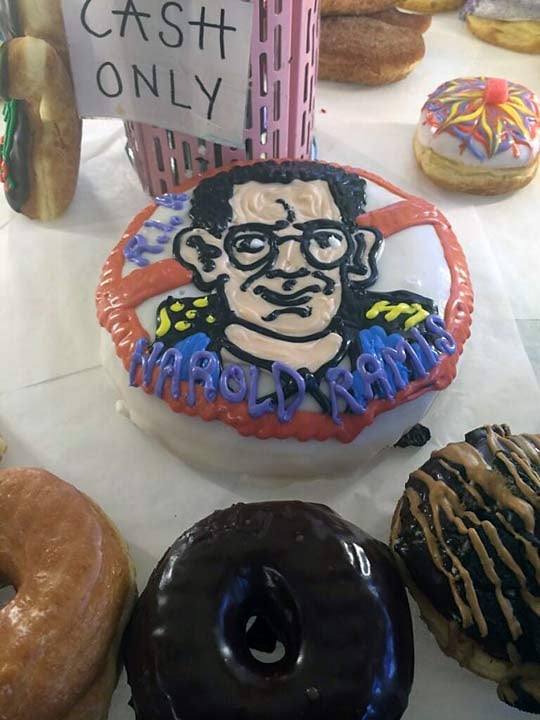 PORTLAND, OR (KPTV) -
Portland's famous Voodoo Doughnut paid tribute to beloved actor Harold Ramis on Monday by making treats in his honor.
Ramis, a comedy legend, died at the age of 69 after battling an auto-immune disease for years.
Though Ramis may have been best known for his role as Egon Spengler in Ghostbusters, he was a creative force behind Caddyshack, Animal House and Groundhog Day.
With a career full of classics, Voodoo created six doughnut designs to honor Ramis and his movies.
"We're all nerdy individuals down here, so we like to pay tribute to all our fun movies," said Maxwell Olson, from Voodoo Doughnut. "Pretty much everyone that came in took a picture of it today."
Voodoo employees said the Harold Ramis doughnuts sold out quickly.
Copyright 2014 KPTV-KPDX Broadcasting Corporation. All rights reserved.