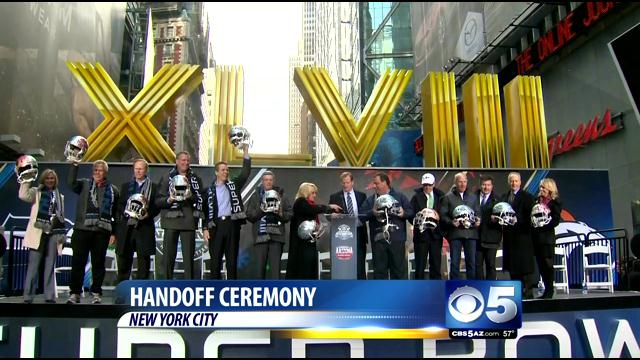 Gov. Brewer at Times Square. (Source: CBS 5 News)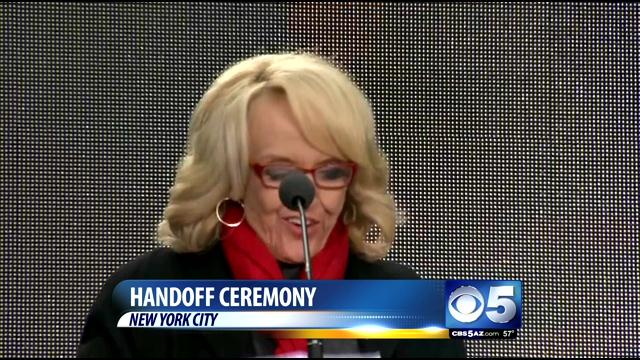 Arizona Gov. Jan Brewer (Source: CBS 5 News)
NEW YORK (CBS5) -
Arizona Gov. Jan Brewer was at Times Square on Saturday for the Super Bowl handoff ceremony.
She was joined by New Jersey Gov. Chris Christie and New York Gov. Andrew Cuomo.
Glendale will host Super Bowl XLIX next year.
On Twitter, Brewer called Saturday's events "great" and that Arizona would not disappoint in 2015.
Super Bowl 49 is currently scheduled to be played at University of Phoenix Stadium on Feb. 1, 2015.
Super Bowl XXX in 1996 was played at ASU's Sun Devil Stadium in Tempe. The Dallas Cowboys beat the Pittsburgh Steelers by a score of 27-17.
In 2008, Glendale hosted Super Bowl XLII at University of Phoenix Stadium. The New York Giants defeated the New England Patriots, 17-14.
Copyright 2014 CBS 5 (KPHO Broadcasting Corporation). All rights reserved.