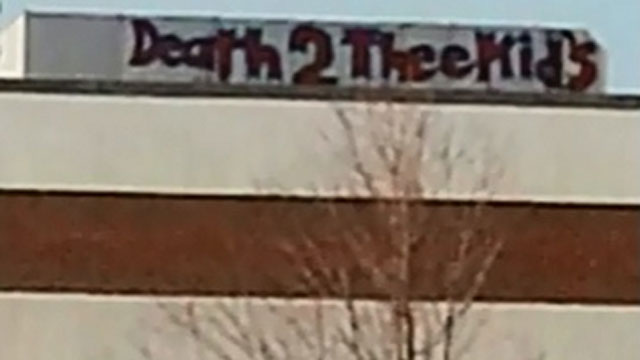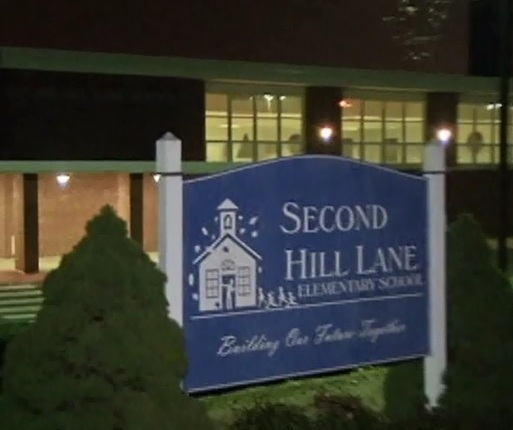 STRATFORD, CT (WFSB) -
Stratford police are investigating after a disturbing message was discovered on the roof of an elementary school.
The message, written in crooked red letters and misspelled, read "death to the kids." It was found Wednesday morning on the Second Hill Lane School that is home to kindergarten through sixth-grade students.
Officials said once the message was found, it was quickly painted over so the children did not see it, but not before photos were snapped and put up online.
A letter was sent home with students Wednesday afternoon to inform their parents of the incident.
Many feel that the timing of the message, just a little more than a week before the one-year anniversary of the shooting at Sandy Hook, made it even more unsettling.
"I can't understand what goes through people's minds sometimes," said Linda Silva of Stratford. "Why would they do something like that, especially at this time?"
No arrests have been made at this time. Anyone with information regarding the incident is asked to call the Stratford Police Department at 203-385-4100.
Copyright 2013 WFSB (Meredith Corporation). All rights reserved.