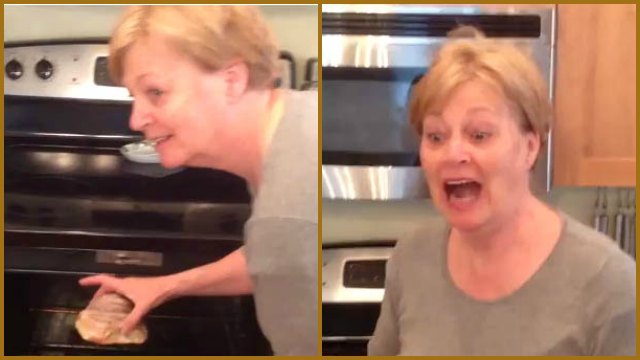 Youtube user AvenueEntertainment1
ATLANTA (CBS ATLANTA) -
A family set up a scavenger hunt to surprise a grandmother-to-be.
The video that captured the announcement is going viral.
The video posted by YouTube user AvenueEntertainment1 was posted on June 7. Since it was posted, it has received over 128,128 views.
In the video, the grandmother-to-be takes an adventure through her kitchen until she finally discovers a bun in the oven.
"Oh, it's a bun," she says.
Seconds later, she realizes what the bun actually symbolizes.
She screams with joy as her son-in-law and daughter laugh at her reaction.
"Thank you for sharing a little of our joy with your audience, we couldn't be more thrilled! I love my mother-in-law and it's so great that other people appreciate her enthusiasm as much as I do," YouTube viewer AvenueEntertainment1 wrote.
Mobile users can watch the video by clicking on the following link: http://bit.ly/14o1aEk.
Copyright 2013 WGCL-TV (Meredith Corporation). All rights reserved.