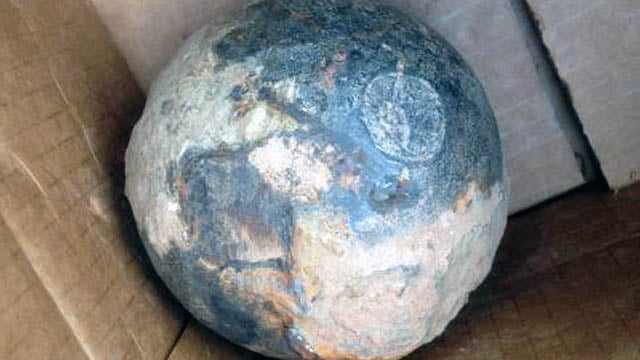 Photo: Atlanta Police Department
ATLANTA (CBS ATLANTA) -
The cannonball, which was uncovered Thursday in downtown Atlanta, turned out to be filled with black powder and small ball bearings, according to Atlanta police.
It was unearthed at the construction site of the new College Football Hall of Fame. The construction site is located at 100 Centennial Olympic Park Dr.
Atlanta bomb technicians said the cannonball could possibly be from the Civil War Era.
"Without further detailed examination, we cannot definitively determine the precise date and nature of the device," said Atlanta police.
Atlanta police called the military EOD personnel to examine the cannonball. They disrupted the device. It was considered a live round. The Air Force took possession of the remains since it was military property.
Copyright 2013 WGCL-TV (Meredith Corporation). All rights reserved.