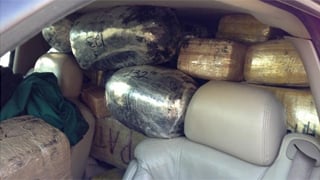 Customs and Border Protection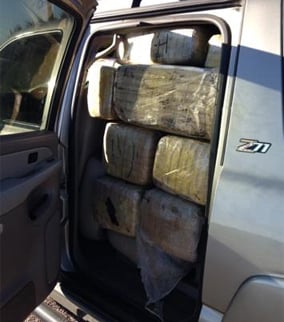 Customs and Border Protection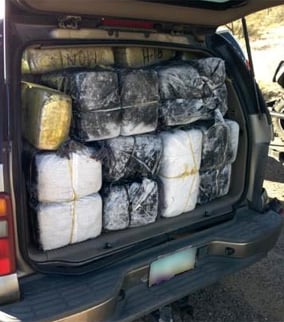 Customs and Border Protection
TUCSON, AZ (CBS5) -
Frustrated smugglers ended up abandoning their contraband in three separate incidents in the west desert Monday.
Ajo Station agents seized 4,585 pounds of abandoned marijuana during three separate incidents in the West Desert yesterday.
Ajo Station agents with Customs and Border Protection were patrolling near Why on Monday morning when they discovered an abandoned SUV loaded with 85 bundles of marijuana. The drugs weighed about 1,724 pounds with an estimated value of $862,000.
Later in the day, agents spotted vehicle tire tracks heading off-road. After following the tracks to a wash, they discovered an abandoned vehicle loaded with 66 bundles of marijuana weighing about 1,340 pounds and valued at $670,000.
Monday night, Ajo agents working near Pia Oik village located another abandoned vehicle concealed in the dense brush. Inside, they found 76 bundles of marijuana weighing 1,521 pounds worth about $760,500.
In all cases, the vehicles and narcotics were transported to Ajo Station and will be turned over to the Drug Enforcement Administration.
Citizens can report suspicious activity to the Border Patrol by calling 1-877-872-7435 toll free. All calls will be answered and remain anonymous.
Copyright 2013 CBS 5 (KPHO Broadcasting Corporation). All rights reserved.