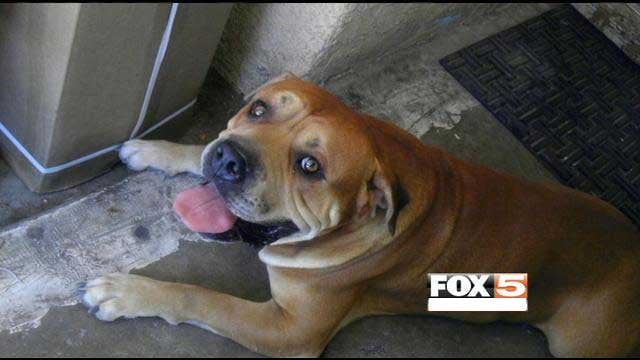 Police said the pit bull shot by a Las Vegas Metro police sergeant was charging at the officer.
LAS VEGAS (FOX5) -
Las Vegas Metro police released the name of the officer who shot a pit bull while investigating gunshots in a downtown neighborhood.
Sgt. William Wilson fired one shot at the dog on Sunday, killing the canine, police said.
Wilson, 42, who has been employed with the department since 1997, was responding to the reported gunfire about 1:49 p.m. in the 200 block of Earl Street.
According to Metro, Wilson heard a shot fired in the backyard of a residence followed by yelling or moaning.
Wilson entered a residential backyard to investigate the possibility of a victim or suspect. That was where, police said, the canine charged at the officer.
Police noted no other person was found in the backyard, but a shell casing from a firearm other than the one shot by Wilson was also discovered.
Police said Wilson remains on full duty pending an internal review.
The owner of the dog, Bubba, told FOX5 he was in the process of contacting a lawyer in regards to the shooting.
Copyright 2013 KVVU (KVVU Broadcasting Corporation). All rights reserved.