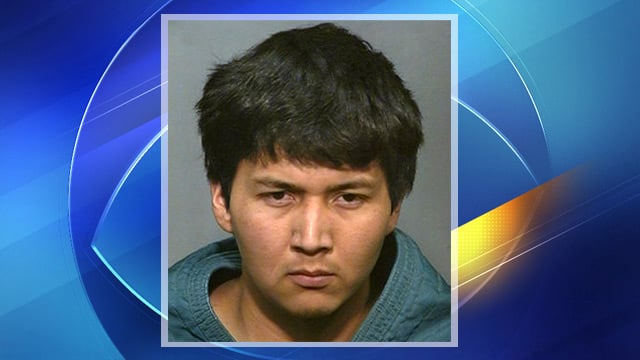 (Source: Coconino County Sheriff's Office) Scott Curley faces life in prison for killing a Utah deputy on the border with Arizona in 2010.
FLAGSTAFF, AZ (CBS5/AP) -
The man who fatally shot a Utah sheriff's deputy in 2010 has been sentenced to life in prison.
Scott Curley faces no possibility of parole after 25 years. He was convicted of killing Kane County Deputy Brian Harris with an assault rifle along the Arizona-Utah border. He also pleaded guilty to stealing the rifle from his childhood friend, holding a school custodian at gunpoint and a burglary charge.
Coconino County Superior Court Judge Mark Moran heard two days of testimony during a sentencing hearing last month.
Harris' family had asked for a sentence that ensures Curley cannot kill again.
Curley's family pleaded for help in treating his alcohol addiction and mental illness.
Curley wrote to the Arizona Daily Sun on Nov. 7, saying he had to kill because of the war between good and evil.
Coconino County Superior Court Judge Mark Moran said Tuesday that he believed it was necessary to balance Curley's actions with his mental illness.
Defense attorney Brad Bransky said Curley was led to kill by schizophrenic delusions that put him on a battlefield where he felt compelled to defend himself..
Copyright 2012 CBS 5 (Meredith Corporation). All rights reserved. The Associated Press contributed to this report.